At Diabetes and Metabolic Wellness Center, we pride ourselves in practicing a patient-centric approach to your healthcare. We will establish a partnership with you, your family, our practitioners, and other care providers to align your decisions with your unique wants, needs, and preferences. We will explore your symptoms to determine a diagnosis, educate you about your diagnosis and treatment options, and work with you to maximize your quality of life.
We are compassionate healthcare providers that are fully dedicated to helping you take charge of your health one step at a time. Call us at 830-730-4375 to schedule an appointment or request an appointment online. In-person and Telehealth appointments are available.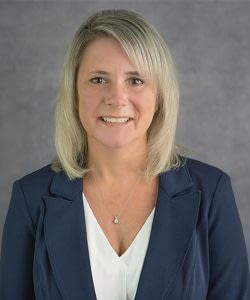 Gwen Hendricks, APRN, NP-C
Certified Family Nurse Practitioner
Gwen was born and raised in the Chicago suburbs. She received her Bachelor's of Nursing from Lewis University in Romeoville, IL and her Master's of Nursing from Texas A&M in Corpus Christi, TX. Gwen's clinical background includes over 22 years of clinical nursing experience in the areas of emergency medicine, combat medicine, and flight nursing with San Antonio AirLife. Gwen served four years in the United States Army Nurse Corps at which time she was deployed to Baghdad, Iraq in support of Operation Iraqi Freedom. Before joining our Diabetes and Metabolic Wellness Center, Gwen worked for Guadalupe Regional Medical Group, Endocrinology Associates with an emphasis on diabetes and chronic disease management. Gwen strives to positively impact health outcomes and improve quality of life for our patients and community.
Jeremy Schmidt, FNP-BC,CDE
Nurse Practitioner and Certified Diabetes Educator
Jeremy received his nursing degree from the University of Phoenix and his Family Nurse Practitioner degree from the University of Cincinnati. Jeremy has over 18 years of professional experience working with diabetes patients of all ages. He is a national speaker that lectures on a wide variety of diabetes-related topics.
Jeremy shares a personal relationship with diabetes, as he has lived with Type 1 Diabetes for over 30 years. When Jeremy is not working, you will find him relaxing with his wife and two kids or playing cards.
Aubrie Luckie, Clinic Manager
Aubrie Luckie is our Clinic Manager at Diabetes and Metabolic Wellness Center. She has many years of clinical experience working closely with patients and physicians as a Certified Medical Assistant and graduated from Colorado State University with her Bachelor's in Business Administration. She has in-depth knowledge of Endocrinology and believes that compassion, support, and long-term relationships with patients ensure quality patient care.
Aubrie grew up in Elgin, TX and now calls New Braunfels, TX her home with her husband, daughter, and two dogs. On weekends, Aubrie enjoys spending time with family doing various outdoor activities.
Let's get started - today!