Diabetes & Prediabetes Management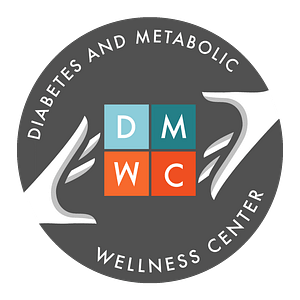 The expert team of care providers and medical professionals at Diabetes and Metabolic Wellness Center specialize in the treatment and management of Diabetes Type 1 and Type 2, and Prediabetes.
Appointments are available in-person at our New Braunfels, TX clinic or virtually via Telehealth for your convenience. Call us today at 830-730-4375 or request an appointment online.
Diabetes, also called diabetes mellitus, refers to a disease that results in high blood glucose (blood sugar) due to your body's inability to produce insulin, or inability to respond to insulin. Diabetes is not curable, but with the right treatment, diet, and lifestyle choices, diabetes can go into remission. There are also many steps you can take to manage your diabetes so that it doesn't interfere with your quality of life. At Diabetes and Metabolic Wellness Center, we treat not only Type 1 and Type 2 diabetes, but we also treat prediabetes – aiming to stop the disease before it starts.
Prediabetes
Prediabetes is characterized by higher-than-normal blood sugar levels, but not quite high enough to be classified as Type 2 diabetes yet. 
Diabetes Type 2
Diabetes Type 2, also called adult onset diabetes, occurs when your body is unable to respond to the insulin it produces, and later produces less. 
Diabetes Type 1
Diabetes Type 1, also called insulin-dependent diabetes, is an autoimmune disease that occurs when your body produces little to no insulin at all.
If ignored or left untreated for too long, diabetes can cause serious health complications including heart disease, blindness, kidney failure, amputation of the lower extremities, and more. Our expert team of care providers will work with you to try and reverse prediabetes, or help you manage your Type 1 or Type 2 diabetes so you can take back control of your life. Call us today.
Let's get started - today!